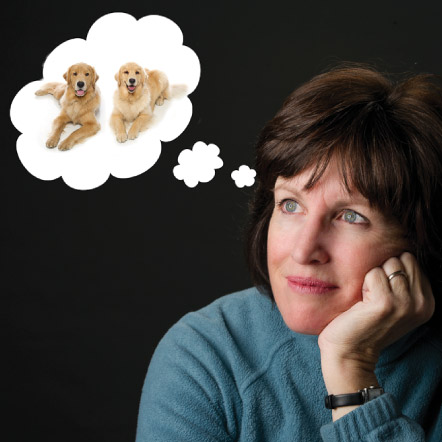 Thank you for taking the time to learn a bit about me!
I love hanging with dogs and cats and birds and snakes and bunnies and horses and turtles and well, just about any animal.   I recognize the joy these animals bring to us and strive to capture that connection or look that owners love through my photography.   I actively share this joy through volunteering with my two therapy dogs, visiting patients near the end of their lives who are so comforted by my dogs or helping to calm a little child who has been traumatized in some way.
There are many aspects of my photographic work. You can see the creative side here on my website. I strive to capture your pet's true personality whether in my studio or at your home or favorite park. What you don't see are all the fun, silly ways I am able to get your pet's attention, or how I can put you at ease so you don't worry about how long it might take, that your pup only holds a sit for a nanosecond or that your kitty wants to hide under the couch for a half hour. My patience and humor are boundless! You also won't see much of the pure business side of what I do. After gaining a Berkeley MBA and enjoying a successful banking career, I now employ my management skills in the world of photography. I am organized, a great communicator, on time, and thorough.
I am a highly skilled photographer with the capability to beautifully capture your pet (and you) in studio, on location using natural light and on location with assistance from portable lighting and reflectors.  I can quickly size up a setting and determine what additional lighting we might need and how best to capture your pet, whether they are taking a snooze under a tree or running full speed at me with their favorite toy in their mouth.  My Photoshop skills are extensive which means I can bring out the best in your pet's eyes and coat and in you too!  Tired of blue dogs, black dogs that look like blobs, or white pets with no detail in their coat? Well, that is not an issue with me!  I mentor and teach classes about pet photography and post processing on a regular basis.
I am a member of Professional Photographers of America (PPA),  and am a Certified Professional Photographer (CPP), Master Photographer and Photographic Craftsman.  A CPP designation offers potential clients an assurance, not just of quality, but of technical skill and artistic expertise, as I was required to pass an extensive examination and portfolio review.
I was recently interviewed by KOIT radio about pet photography and my approaches – you can take a listen here!
I was interviewed by Harold and Nancy Rhee, founders of the 'Paw Print Rescue Podcast' about two topics very close to my heart – Pet Photography with a special emphasis on Rescue Photography and Therapy Dog Work! 
I was featured in our local paper  – check it out here:  'Picturing the Paw-fect Pet Photo!"
My work has won many international photography awards and has been featured in numerous Fine Art Magazines.
Please contact me if I can answer any questions!
Barbara Brady-Smith
Lafayette, California
Awards:
Professional Photographers of America:
2017 – Western Region Kodak Gallery Award Winner.  One merit image and three images selected to the esteemed Loan Collection at International Print Competition.
2016 – Gold Medalist, International Print Competition
2015 – Platinum Medalist, International Print Competition
2014 – Silver Medalist, International Print Competition
2013 – Silver Medalist, International Print Competition
Professional Photographers of California
2015:  California Animal Photographer of the Year, People's Choice Award Winner, Top 10 California Photographer
Diablo Magazine Best of the East Bay – Best Pet Photographer – 2015, 2016, and 2017
Northern California Professional Photographers Association Awards:
2014
Photographer of the Year
September 2014 – Best in Show – "Humbug"
June 2014 – Best in Show – "My Good Side"
March 2014 – Best in Show – "Waiting"
2013
Image of the Year – "Jump for Joy"
People's Choice Image of the Year – "Eyes of the Tiger"
November 2013 – Peoples Choice Award – "Eyes of the Tiger"
October 2013 – Best in Show – "I Can't Sleep"
August 2013 – Best in Show – "Doodle Dandy"