Welcome to Share the Joy Photography
The Premiere San Francisco Bay Area Pet and Equine Photographer
If you are looking to capture memories of your beloved pet,   I am the Photographer for you!  Voted 'Best in the East Bay Pet Photographer' since 2015, I pride myself in delivering Fine Art Quality portraits of your dog, cat, horse, bird, pig, bunny, snake or whatever pet you have that lights up your life!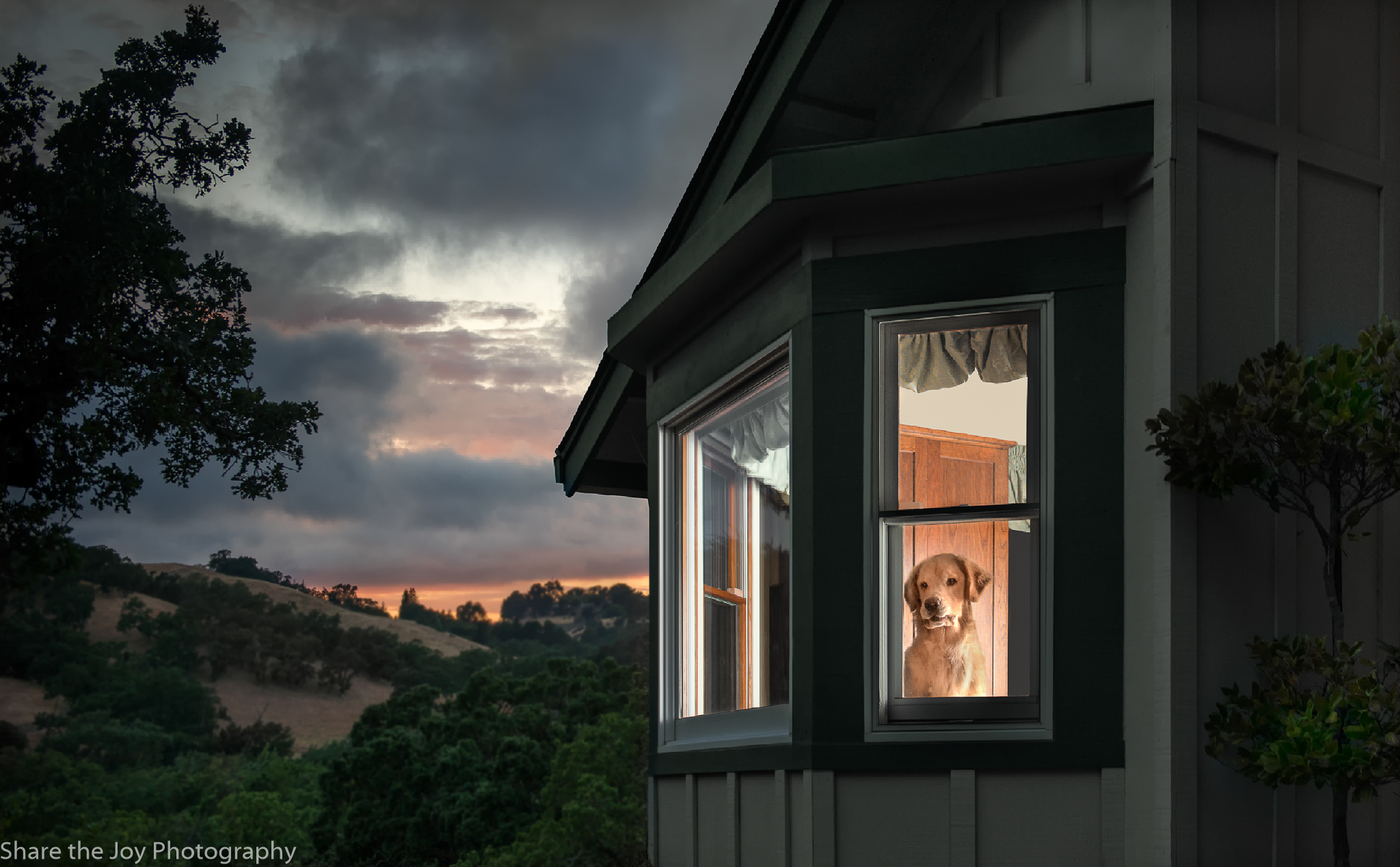 Only you know the special things about your pet that you never want to forget.  These memories can be captured forever in beautiful artwork.   Photography Sessions are fun for you and your pet. Together we plan the perfect session!
Dogs are so fun to photograph!  I photograph on location and in my studio in Lafayette. This allows you to choose the type of imagery that appeals to you.  And don't worry if your pup is a goofball, slobber happy, treat addicted knucklehead.  I can manage them all and your pup and you will love the experience!
Cats have been admired through the centuries for their beauty and mystery!  While most cats are photographed in the comfort of their home, many respond beautifully in my studio too.  I have lots of tricks up my sleeves to be able to photograph even shy kitties!  But, as always, cats are in charge and you never quite know what to expect!
Horses are absolutely stunning, but capturing that beauty requires a strong knowledge of their anatomy, behaviors and correct camera gear and positioning to photograph them properly. Classic headshots are always timeless, but I don't think there is anything more breathtaking than a horse moving.
Birds are captured in stunning color in my studio.  They can pose on a lovely perch or dazzle us with their beauty in flight.